Trust Your Electrical Panels to Us
We care about the safety of businesses in the Broward County and Boca Raton area of Palm Beach, so we know all the ins and out of electrical panels and are ready to offer a 100% satisfaction guarantee for our services.

With our skilled and licensed electricians, you can rest assured that all the electrical panel services we provide will be done well and on time.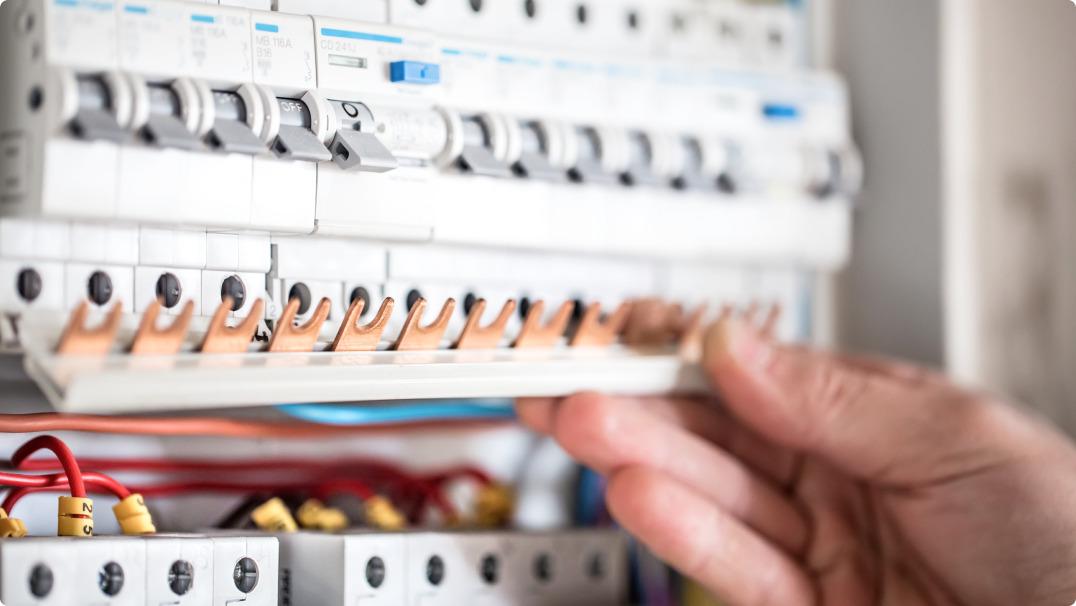 Electrical Panel Repair, Replacement, and Upgrades
The electrical panel is at the heart of your building's electrical system. You can notice some malfunctions in the system, but it is very hard to identify yourself that something is wrong with your electrical panel. Our team is trained to efficiently inspect and assess the problem and get rid of it. 
We encourage you to consult our electricians if you feel like there is a need for repairs or to sign up for regular electric maintenance. To learn about the tremendous effect it will have on your business, visit our electrical maintenance page.  
Still, you should watch out for some common signs that you need an electrical panel replacement or a repair, such as:
Your building was built before 1989. In this case, you might still have a fuse box. We highly recommend consulting [the name of the company] electricity experts for a safer alternative. 
The panel feels warm when you touch it. If any of your electrical panels, outlets, or other equipment are warm to touch, it means there is something wrong with them. 
Short circuit or other mishaps. In this case, the repairs are not always feasible so you might need a replacement.
Lights often dim and flicker. If your panels aren't catching up with the amount of electricity you are using, you will see the lights flicker.
You are adding to your electrical equipment / you are upgrading your electrical system. In such situations, you need to consider if you need more electrical capacity or not. Your current electrical might not need to be able to provide for your new needs.  
Why Is an Electrical Panel Upgrade Worth It?
It Keeps the Building Safe for Employees and Clients
Unfortunately, according to Electrical Safety Foundation, about 51,000 electrical fires take place each year and they cause, on average, 500 deaths per year. Outdated and faulty electrical panels are among the main reasons for fires. So, the business owner's primary goal is to protect the people. Their protection can be ensured only if the entire electrical system functions properly and is regularly maintained.
It Increases the Building's Value
To increase and sometimes even just keep the building's market value at the same level, you need to make upgrades. If you decide to put your building up for sale, having an outdated electrical panel will make things much more complicated. 
It Protects the Entire Electrical System
Making sure your panel is up to date and relevant to all your electricity needs will protect other electrical equipment that might end up being very costly to repair. 
Well, the legal side of the issue is that it might be illegal to do your own electrical work in some places across the country. At least in Florida, it is illegal without the electrician's license. 
The safety side is that working with an electrical component through which all the electricity of your building passes is flat dangerous, especially when you are not sure about what you are doing and don't have the right tools. 
So, why take risks that are not worth it if you can let our skilled and seasoned electricians take care of your electrical services?  
What's the Price of Electrical Panel Services?
Each building and each electric panel is unique, so we take a unique approach to each client. This means we need to thoroughly inspect and assess the building before making any conclusions about the price.
That is why all of our assessment and estimation services are free of charge.
Check if your electrical panel needs an upgrade today!