Smart Thermostat Installation
Do you want to enjoy the comfort of your home to the fullest? Do you want to create the best atmosphere of comfort and relaxation? Or do you want to save energy? Then smart temperature control is a great choice for you. 
At Premier Electrical Services, we will install a smart thermostat, connect the device to your WiFi, and show you how to use it.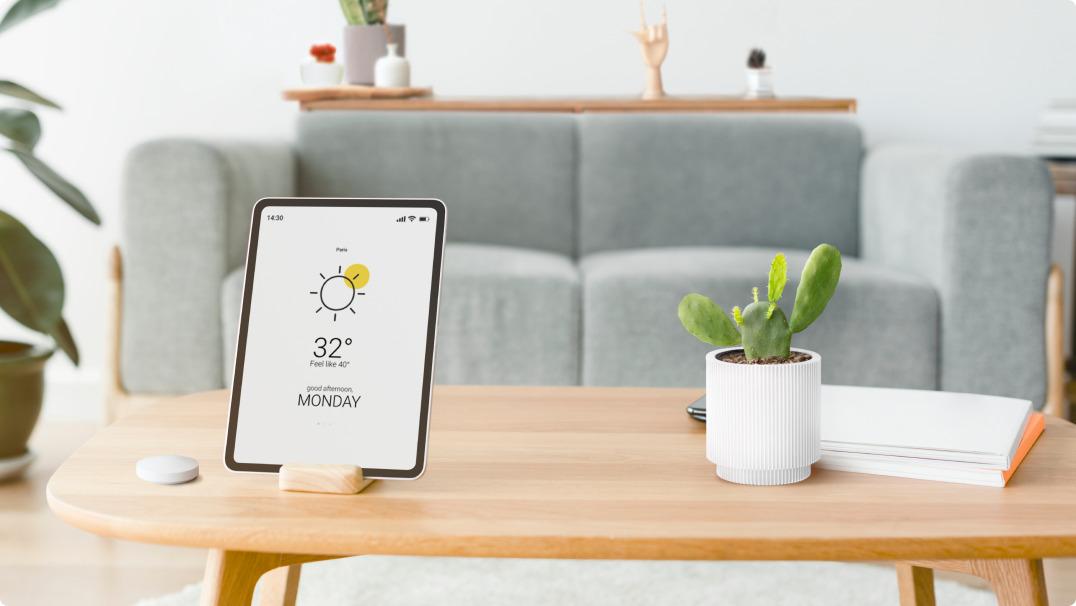 Why Choose Us to Install Your Smart Thermostat?
Premier Electrical Services is a team of experienced professionals. We provide all kinds of electrical and smart home services in the Broward County and Boca Raton areas of Palm Beach. 
To install a smart thermostat for your home, we: 
Assess the installation area
Quickly and effectively install a thermostat
Connect the device to your WiFi network and set up all the necessary APPS
Demonstrate how to use common features
And if you are not satisfied with the installation, we offer a 100% money-back guarantee.
By choosing Premier Electrical Services to do your smart home installations, you get:
Timely responses
A team of licensed professionals
Availability around the clock
Free on-site assessment
Benefits of Having a Smart Thermostat
Reduce Energy Costs 
There are different opinions about how much you can save by installing a smart thermostat, but research from Nest claims that you can save 15% on cooling costs and 10-12% on heating costs. It is made possible because, for example, you can schedule your smart thermostat to run less while you are out. 
Monitor Your Energy Usage
Thermostats allow users to track their energy usage: how much your energy usage changes over time, how that can affect your energy costs in the future, and how you can adjust your heating and cooling preferences to decrease energy costs even more.
Remote Temperature Control 
This function makes your life a bit more easy and comfortable. You can ask a thermostat to cool the house down or warm it up before you come home, so it is the perfect temperature from the moment you step in. 
Do You Need a Professional Electrician to Install a Smart Thermostat?
The web is full of guides that help you install a smart thermostat yourself. However, it's not so simple. 
For a WiFi thermostat to be installed properly, the circuit in your house should have a C-wire (common wire). Many older circuits don't have that, so in this case, calling the professionals is the best choice. If you are sure you have a C-wire, then it is possible to install a smart thermostat yourself. 
Either way, it is always a good idea to consult professionals to make sure you install the thermostat properly. Doing your own electrical work is always associated with danger: it could result in damage or electrical shock. 
What's the Price of Smart Thermostats Installation?
We are a small local company, so we treat every client personally. Before we are able to set the final price for our services, we conduct a thorough investigation of the installation area to make sure you meet all your needs.
Luckily, all of our on-site investigation services are free of charge.
Make your home more comfortable with Premier Electrical Services!
Call us at 954-900-1696