Structured Cabling Services
Is your home or business lagging behind in terms of communication flow and productivity? Every commercial or residential building constantly invests in new devices and software, so there is a need for a reliable cabling system.
Premier Electrical Services is a certified electrical company that does both residential and commercial cabling installations and upgrades of the highest quality. 
Whether you need to install a cabling structure in a completely new building or you want to upgrade and expand your existing system, we've got you covered!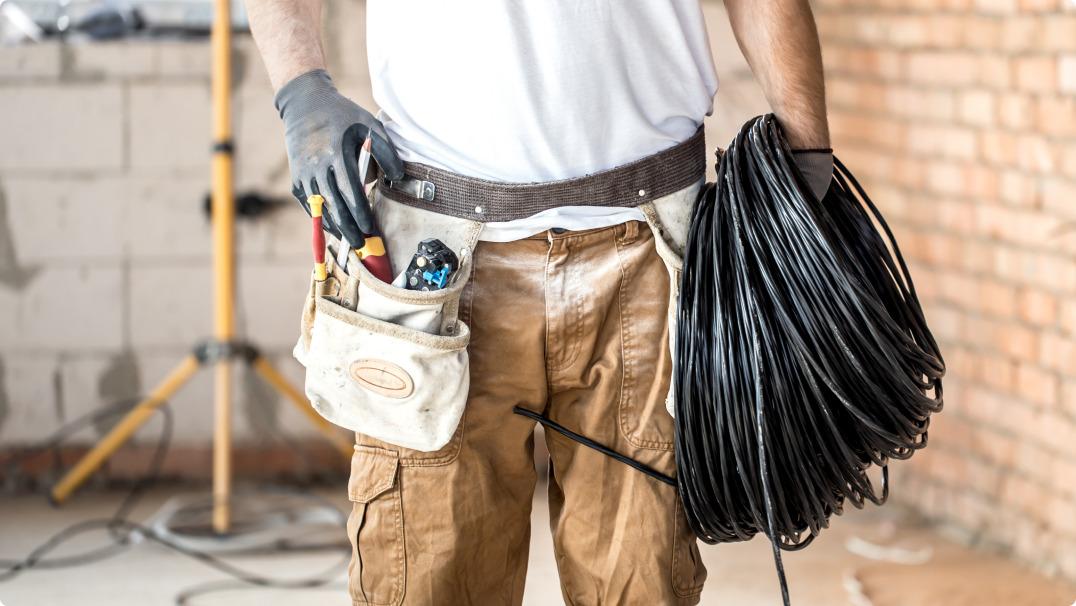 Call Premier Electrical Services For A Structured Cabling Installation
By choosing Premier Electrical Services, you get:
Availability around the clock;
A quick response time;
Assessment and estimations that are free of charge
100% Satisfaction guarantee
Experienced and licensed staff
Cabling work that suits your premises, is securely established and keeps you connected
… and as we are a small firm local to the Broward County and Boca Raton area of Palm Beach, so every client gets lots of personal attention!
Here Are Some of Our Structured Cabling Services:
Diagnosis and repair services for wiring
Cable TV infrastructure
Wireless infrastructure
Management and installation of new cables
Cable testing
Office network cabling
Network rack installation
What Happens After You Call Us to Install a Structured Cabling Network?
We survey the site. We schedule an appointment and send our experienced electricians to make all the necessary assessments and estimations and ask essential questions. We gather all the information to deliver the best solution for you. 
We design a custom cabling network. Based on the information gathered, we devise a plan of the structured cabling network for your building or house. 
We install the structured cable network. Our seasoned and well-trained technicians install the new structured cabling network. 
Why Is Structured Cabling Important for Your Home and Business?
Having a single cabling infrastructure managed in a single network rack has lots of advantages over multiple infrastructures, whether in a  home or in an office. 
Nothing Ruins the Flow of Productivity and Communication
When devices are working slowly, they make people upset or irritated. Instead, a constant strong signal lets you have video conferences, high volume calls, download lots of data, or do whatever you want without interruptions.  
A Well-Organized System Gives an Opportunity for Further Growth
At some point, you want to expand your cabling system to power more appliances or office hardware. This is much easier to accomplish when there is a single well-structured cabling system.
A Structured Cabling System Helps Organize Space
 It's convenient not to have cables running everywhere. When cables are organized in chunks and are hidden, any space feels much nicer to be in.   
It Is a Cost-Effective Solution
A structured cabling solution will make routine repairs, changes, and add to the system faster, cheaper, and more efficiently. 
What's the Price of Structured Cabling Service?
We approach each client personally. Moreover, every building or house is unique, just like the needs of every business. Therefore, before we are able to establish the price for our services, we need to get to know our clients and gather all the necessary information about their projects. 
That is why all our assessments and estimations are free of charge. 
It's time to get your efficient structured cabling system! 
Call us at  954-900-1696