Trust the Installation to Our Seasoned Electricians
Our electricians have years of experience and know for sure how and where to install security lights to ensure that your property is safe from intruders and wildlife. We have no doubts about the quality of our work, so we offer a 100% satisfaction guarantee.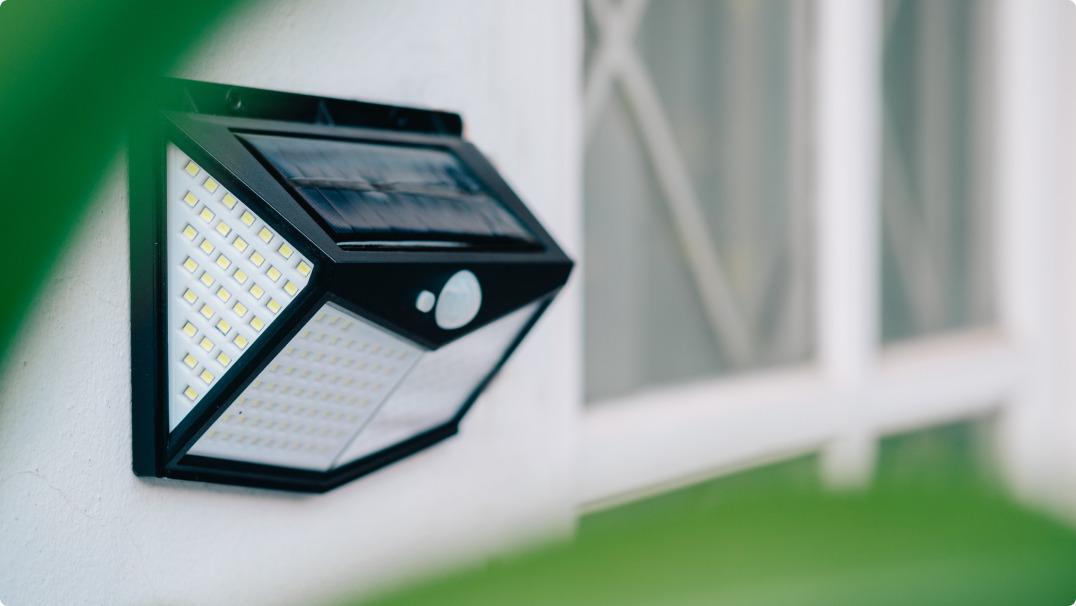 What to Consider When You Install Security Light for Commercial Buildings?
Security lighting is one of the best supplements to your building's protection system, whether you want to deter wildlife or protect your property from intruding. Our seasoned electricians know all the ins and outs of how to install security lights properly and safely in the Broward County and Boca Raton area of Palm Beach.
The studies have shown that just overwhelming your property with lights doesn't actually stop criminals from coming in. What stops them is the lights that are strategically placed to, for example, temporarily blind an intruder and draw their attention. Our electricians evaluate the darkest areas to decide how the security lightning should be placed. 
There are a couple of things you need to know before getting your security lights installed:
Usually, criminals take advantage of dark spots on your property, such as shrubs or the back of the building. Professionally installed security motion-sensing spotlights and floodlights will make these areas safer. 
If you install 2-head floodlights with a sensitivity-configurable motion detector and photocell, you will benefit by saving electricity (photocell ensures that the light is on only when it is dark and the motion sensor triggers only when there is movement).
Be attentive to the kind of lights being installed on your property. Many old models of motion sensors cannot always tell the difference between a passing cat and the actual intruder. So, it is better to choose newer models of motion-sensing floodlights and spotlights if the budget permits.  


If you need any other advice on security lighting installation in your house, call us at +1 954-900-1696
Types of Security Lighting
Motion-Activated Security Light
This is the most important part of your security lighting system. It helps catch criminals off guard when they least expect it. They are also much more energy-efficient than security lights that are not motion-sensitive. 
Halogen Flood Lights
These lights are extremely bright and can work very well together with motion-activated lights for your security lighting system. They are so bright that they can blind someone for a short moment (great to catch criminals), but they can also disturb people's sleeping patterns if not installed in the right places. 
High-Intensity Discharge (HID) Security Lights
If your business occupies a lot of land, HID lights can be a better choice for you than floodlights, since they are specifically designed for large properties. 
What's the Price of Security Light Installation?
We do our best to approach each client with a personal touch. To create a project that is tailor-made for your business, we need to assess and estimate your property first. Then, our team can find the best light solution that will suit the needs of your business.
That is why all our estimates and assessments are free of charge.
Protect your business with security lightning today!