Smart Lighting Installation
Would you like to reduce your energy bills, make your home smarter, and protect your home from theft? Premier Electrical Services is there to install a smart lighting system in your home.
Smart lighting plans can be different and be implemented in so many ways: from basic smart switches in one or two rooms to a fully-automated system for the entire house. We've got ideas for every case and every budget!
Why Choose Us to Install a Smart Lighting System?
Premier Electrical Services will install a reliable and safe lighting system as well as set it up with a mobile app, with which you'll be able to control all the lights in your house. 
Choosing Premier Electrical Services means
Availability around the clock
Timely responses 
Free on-site assessment
100% Satisfaction guarantee
Experienced and licensed staff
Great quality service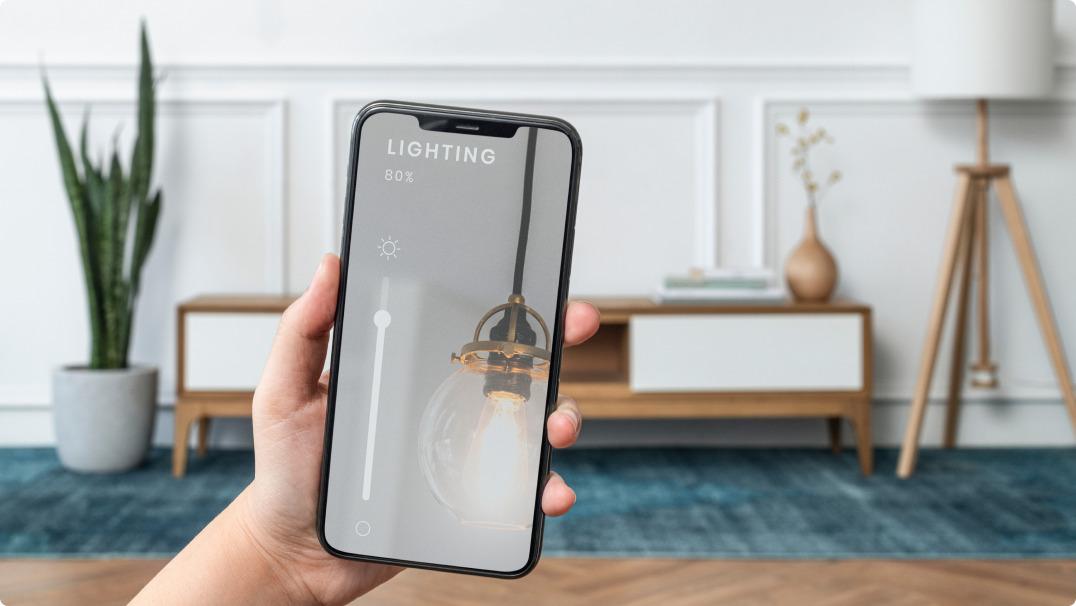 Why Install Smart Lighting System?
Smart Lighting for Home Security 
When you are away, smart lights make your house look like it's occupied, which is an effective way to deter burglars. Sure, you can just leave the regular lights on when leaving the house. But lights that go on and off randomly create an authentic impression that there is someone inside.   
Smart Lighting for Energy Efficiency
LED bulbs used in smart lighting systems are already more energy-efficient than regular bulbs. Moreover, automated dimming maximizes your energy savings: if you dim your lights by 50%, they will use 50% less electricity. 
In fact, dimmed lights are more pleasing to the eye and create a cozy atmosphere! 
Smart Lighting for Elegance and Convenience
Smart lighting can adapt to what you are doing at home to create the best atmosphere. If you are cooking, you can activate the cooking mode, and the lights will become brighter. Or, if you are watching a movie, the lights will create the best theater-like atmosphere.
Also, you will never have to walk into a dark, empty house!
What You Need to Know Before Installing Smart Lighting System in Your Home
Premier Electrical Services will help you make sure that your existing equipment is compatible with smart lighting installation.  
Installation may require replacing old light switches and configuring wiring.
Whole-house surge protection, in-wall transmitters, deep junction boxes, non-automation loads, and data wiring are recommended to install a smart lights system. Premier Electrical Services will help you make sure you have all the necessary elements. 
What's the Price of Our Smart Lighting?
We are a small firm, located in the Broward County and Boca Raton area of Palm Beach. That means that we strive to deliver a personal approach to every client. Our pricing depends on your needs and resources. First, we discuss the project and conduct an on-site examination. Only then are we able to set the exact price for our services.
That is why all our on-site assessments and examinations are free of charge.
Are you ready to make your home more convenient and cozy?
Install a smart lighting system with Premier Electrical Services
Call us at 954-900-1696