Flickering lights, broken light switches, and old wiring are both a nuisance and a potential threat to your and your family's safety. A good lighting system includes adequate fixtures and lamps that are made adaptable and flexible with the help of dimmers, timers, and variable settings. If one of the elements of the system goes wrong, the Premier Electrical Services Team is there to repair your home lighting system. 
Our company performs both commercial and residential light repairs. To learn more about commercial electrical services, visit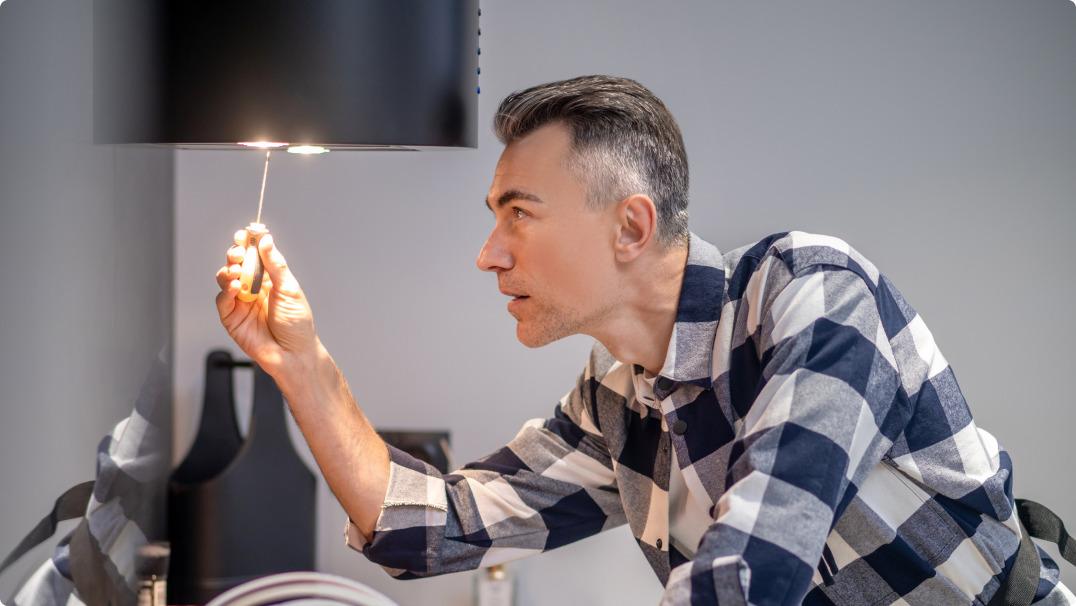 Bring the Lighting Back With Premier Electrical Services
If you are looking for an electrical company in your area to repair your lighting issue, you've just found it ! We'll give you the peace of mind you deserve inside and outside your house by repairing any issues you have with your lights.
We operate in the Broward County and Boca Raton area of Palm Beach.
So, why choose Premier Electrical Services?
Our electricians are available virtually around the clock.
We will quickly respond to your request or call.
We'll assess your electrical issue for free before repairing it.
We offer a 100% satisfaction guarantee.
Every electrician at Premier Electrical Services received proper training and has sufficient experience.
All our electrical work is certified.
Can You Repair Your Own Lightning?
In brief, not. Although you might come across a lot of DIY tutorials on the web telling you about how to do your own electrical work, it is plain dangerous. When trying to do it, you:
Might get an electric shock. Electric shock is one of the most common causes of death among construction workers who have proper training and experience. The risk goes up significantly if you don't have proper training and expertise.
Might get your property damaged. When you do the electrical repairs yourself, you have a high chance of frying certain appliances or damaging the wires behind the walls
Might get your home insurance nullified. In case something happens, your insurance has all the odds of being nullified since the work was performed by an unlicensed amateur rather than a certified professional.
Don't risk your health and your savings – call a licensed electrical company!
What's the Price for Our Lighting Repair Services?
Before setting a price for any of our electrical services, we need to carefully inspect and estimate your electrical system and the lighting issue you are experiencing. We work closely with our clients and we believe in this personal approach.
Luckily, all of our estimations are free of charge.
We are ready to repair any light issue you are having!