Lightning Protection System Installation
Florida is among the states most vulnerable to thunderstorms and lightning: Florida sees around 70-100 days a year with at least one thunderstorm. Consequently, lightning is one of the most deadly weather hazards in the Sunshine State.
A reliable lightning protection system will ensure the safety of your home and business. At Premier Electrical Services, our team of experienced electricians offers residential and commercial lightning protection, including lightning detectors, electronic and RFI shielding, signal reference and computer grounding grids,  exothermic welding, and surge arresters.
Why Trust Lightning Protection System Installation to Us?
Premier Electrical Services will take care of the entire installation process: from an on-site assessment to maintenance. We are sure about the quality of our services, so we offer a full refund if the clients aren't satisfied with the work.  
We are a small firm, local to the Broward County and Boca Raton area of Palm Beach, so we treat every client with care and attention. Besides, By choosing our services, you will get: 
Quick responses
24/7 Availability
100% Satisfaction guarantee
Free on-site assessments and estimations 
Experienced and certified staff
High quality of services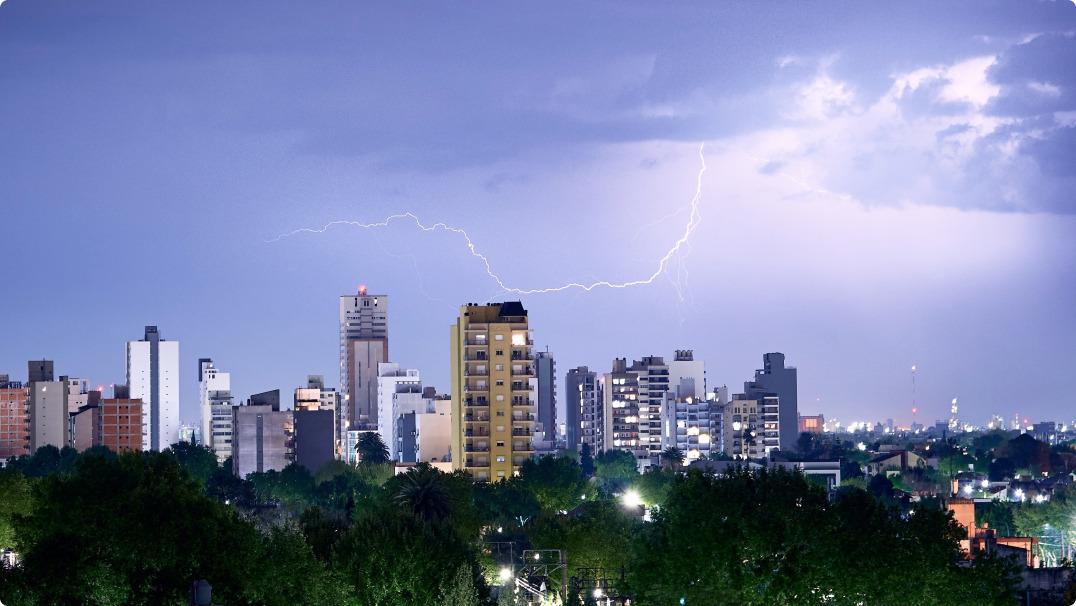 How to Protect Your Home From Lightning Damage?
For your home or business to stay safe during thunderstorms, the lightning protection system must be properly designed and installed by licensed electricians. A reliable system normally consists of down cables, connectors, air terminals, and a grounding system.
Why does it take such a complex system to protect a building from lightning?
An ionizing lightning rod on top of the building will surely help protect it from a lightning strike, but a full system is necessary to avoid harmful surges and fires that can happen when lightning enters your home through wires and pipes. 
So, a complete lightning protection system should have electrical surge protection devices for all incoming power, data, and communication lines. Only then it's possible to ensure the full safety of a building. 
A lightning strike can result in significant financial damage. 
Modern houses and offices are equipped with a large number of devices and appliances, some of which, like smart home automation systems, are particularly vulnerable to surges and are very expensive to replace. 
Other things are also susceptible to high currents: costly kitchen appliances, computers, air conditioners. audio-video equipment. These and other appliances and devices will get damaged once lightning strikes. 
Lightning is unpredictable, but luckily, Premier Electrical Services knows how to protect your home and business. 
What's the Price of Lightning Protection Installation?
Every property is unique just like every client has unique needs. Before setting the price for our services, we need to conduct an on-site investigation and estimate the amount of work. Only then is the final price established.
Happily, all our on-site assessments are free of charge.  
Protect your home and business from lightning!
Call us at 954-900-1696