Keeping your home electrical wiring circuitry is crucial to your safety and peace of mind. Rewiring your entire house and even a partial upgrade of your wiring system are complicated and expensive tasks, but they have many long-lasting benefits.
At Premier Electrical Services, we want every house in the Broward County and Boca Raton area of Palm Beach to be safe, up-to-date, and comply with modern electrical standards.
So, how to find out when to call us for house rewiring or a wiring upgrade?
When Do You Need a Home Rewiring or a Wiring Upgrade?
There are 2 major reasons why people might want their wiring changed or upgraded:
As you depend on more devices and appliances, your electrical wiring might need an upgrade to be able to power all the appliances.
Your wiring is old or faulty.

While the first reason is pretty straightforward, the second one probably makes you wonder: "How do I know my wiring is faulty?", "Should I be worried?" Please contact Premier Electrical Services shortly if you see any of the following signs:
Warm outlets and strange sounds. If you can hear vibrating or buzzing sounds coming from an outlet or a wall, this is a sign of an electrical issue.
Burnt smell from the outlets. This happens when there is the voltage difference between the outlet and whatever you plug in, resulting in scorched outlets, smoke, or burning smells. It is a very serious indicator you are in need of a repair.
Frayed wires. Wire damage can be caused by various things: screws and nails from hanging pictures, shelves, a wall-mounted TV, or even rodents who love to chew on wiring.
Regular circuit breaker trips. You'll definitely need a professional electrician to look into the issue, as it might be the problem with your electrical panel entire electrical service, or wiring.
We highly recommend not to put off your electrical issues!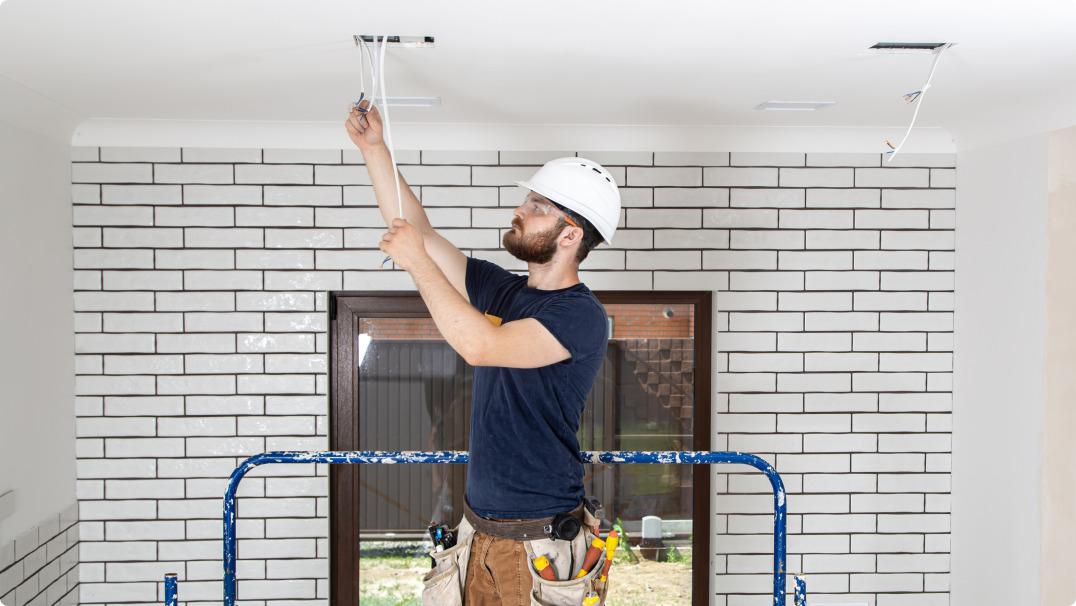 Trust Us With Home Electrical Wiring Installation and Other Electrical Services
Our team is proud to deliver high-quality service to the residents of the Broward County and Boca Raton area of Palm Beach. By choosing us to perform your electrical services, you get:
Licensed and experienced staff
A 100% satisfaction guarantee
Assessment and estimations are absolutely free
Availability at virtually any time
Quick responses
… and attention and personal touch to every client!
Remember: doing your own electrical work is illegal and leads to serious injuries or even death. Don't put your life at risk, trust Premier Electrical Services. 
Why Is Changing or Upgrading Electrical Wiring Is a Great Investment?
Rewiring your home and updating your wiring are worth every dollar because:
They protect your home from electrical fires and your appliances from electrical surges. 
They ensure your property is up to code and covered by insurance. 
They can increase the real estate value of your house by thousands.
What's the Price of House Rewiring?
Every client is unique. That's why first and foremost we need to thoroughly assess and estimate your property and your electrical system. Only then we'll be able to announce the cost of our electrical services. You might need just a simple upgrade or you might need a whole-house rewiring.  
Luckily, all the assessments and estimations are free of charge. 
Schedule an appointment to get rewiring services for your house today!