The electrical panel is the heart of your home's electrical system, and it distributes power to all the electrical circuits in your house. Using an outdated electrical panel may cause serious issues and may even result in an electrical fire. 
At Premier Electrical Services, we care about your and your family's safety. That's why we offer licensed, high-quality electrical services, including electrical panel upgrades. 
We are happy to offer our services in the Broward County and the Boca Raton area of Palm Beach.
So, how to find out when to call us?
Common Signs You Need an Upgrade
Your Electrical Needs Exceed the Capacities of the Panel
If your panel simply doesn't have enough circuits and amps to power the number of appliances in your house or if you have a plan to expand the number of appliances, you have a very good reason to upgrade your electrical panel. 
In case you are planning a significant expansion (for instance, you are installing a large power-consuming appliance), you might even need an electrical service upgrade
Visible Damage or Corrosion If you see any damage or corrosion, call us as soon as possible. You are most likely to need a major upgrade or even a replacement.
Using Fuses Instead of Breakers If you have an old electrical panel, it might still be using fuses instead of breakers. The main difference is that the breakers can be simply flipped back on to reconnect the circuit, but the fuses are more complicated thin pieces of metal that are less convenient, less reliable, and less safe.
No Main Shut-off Breaker Any modern hose needs to have a shut-off breaker. It allows you to shut your electrical panel at once in case of an emergency. If you don't have it, it is time to think about upgrading your panel.
Multiple Sub-Panels If your home electrical panel looks like a mess of sub-panels connecting to the central panel, you would be much better off with a single powerful panel that organizes your electrical circuits for the reason of convenience and safety.
Heat, Humming, buzzing, or light flickering These signs can be indicators of larger electrical problems. However, they often lead to the electrical panel.
Often Breaker Trips  This is another common sign you need a panel upgrade. However, before making any decisions you need to confirm with a licensed electrician that the problem is really about the panel. Premier Electrical Services offers free assessment and estimation of your home electrical service so that you always know for sure that your home electrical system is up to date and no life hazards are looming on the horizon.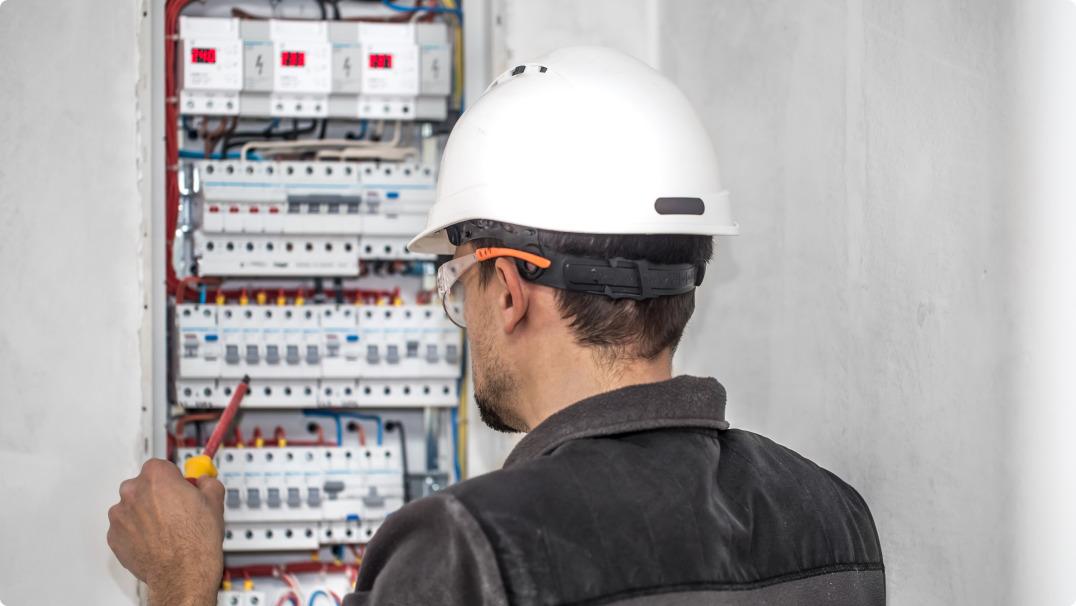 Can You Upgrade Your Electrical Panel Yourself?
Definitely not. Firstly, it is illegal under Florida state law. A person has to obtain a license and a permit to perform electrical work. Secondly, it is simply dangerous and puts your life at great risk. Even when you turn off the main breaker, parts of the electrical panel are still functioning. The lack of proper training can result in severe damage or death. Moreover, in case you accidentally start a fire, it won't be covered by insurance.
Choose Our Electricians to Upgrade Your Electrical Panel
We know how the electric work should be done, and we do our best to deliver the best service to the client. By trusting us with your electrical work, you choose:
High-quality licensed professionals
Availability around the clock
Quick responses
Free assessments and estimations
100% satisfaction guarantee
Electrical work done with a permit and in compliance with the standards
Additional Benefits of Upgrading Your House Electrical Panel
Safety is already a lot, but are there any other advantages to upgrading your panel?
Increased Resale Value 
When selling the house, you might not get the best price if there is too much to redo, replace and upgrade. Meanwhile, having your electrical panel upgraded shows that the house has been well-maintained and taken care of.  
Decreasing the Risk of Fire 
If your wiring is old faulty, it poses a great risk of fire. Reducing the risk of fire can also give you discounts on your homeowner's insurance.
Future Upgrade
You might not plan to expand your home or do a renovation, but an upgraded panel will allow you better freedom when those needs come. 
What's the Cost of an Electrical Panel Upgrade?
Before putting a price tag on our services, we need to thoroughly inspect and estimate the current state of your electrical system. For this reason, all of your estimations and assessments are free of charge. 
Only then we will be able to finalize the price for our services.  
Upgrade the panel for your electrical safety today!