Smart Home Hub Installation
If you already have several smart home devices, it might be inconvenient to control the devices using multiple applications. This is the perfect time for you to consider installing a hub – a single device that will allow you to control everything from one spot. 
Premier Electrical Services will install the hub for you and make sure that all your smart home devices connect properly to it and can run smoothly.
Choose Us For Your Smart Home Hub Installation
Premier Electrical Services will make sure everything runs smoothly in you smart home. We will also make sure all your smart home devices are compatible with each other and the hub. 
By choosing Premier Electrical Services:
You will receive quick responses 
The work will be done by licensed and experienced professionals
You will be able to reach us 24/7
You will get a free on-site assessment


We work in the Broward County and Boca Raton areas of Palm Beach.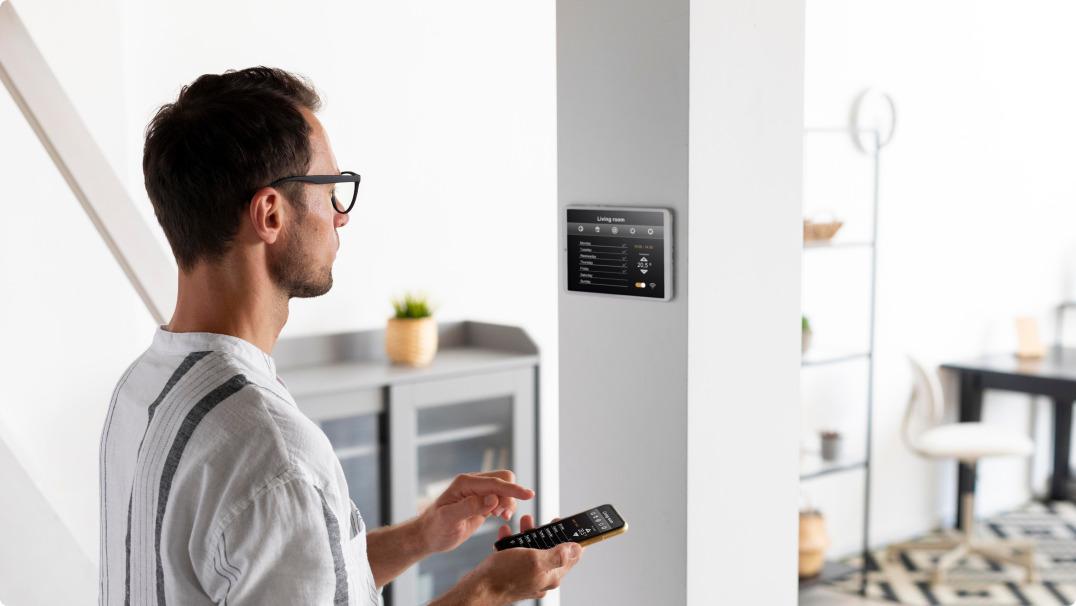 Why Add a Hub to Your Smart Home?
In some cases, when you have just one or two smart home systems, you can do well with just apps on your phone. However, if you plan to extend your smart home ecosystem, a hub (sometimes also called a smart home bridge) is what you need. Having to control multiple devices takes away the simplicity and convenience that a smart home is supposed to bring to your life. 
Premier Electrical Services offer types of smart home hubs: 
Regular Smart Home Controllers
This is a "box" that allows you to control all the devices with a single phone app. You won't have to get off the couch to change the temperature in the room or turn off the light anymore! 
Voice Assistants 
In this case, a hub connects to a voice assistant like Alexa or Google Home. This will become your virtual assistant that will react to all your verbal commands: lock the door, turn on the light, etc. You don't even need to pull up your phone!
What's the Price of Smart Hub Installation?
We do our best to treat every client with attention and care. Before we set the price for our services, we need to consider all your needs and conduct an on-site examination.
Luckily, all of our on-site investigation services are free of charge.
Upgrade your smart home with us!
Call us at 954-900-1696