Why Choose Premier Electrical Services to Perform Your Energy Audit?
As a rule, between 30% to 50% of a building's total operating costs is the energy bill. At Premier Electrical Services, the electricians are trained to perform a thorough assessment that will make this percentage go down. 
We are a team of skilled professionals, trained to deliver the best services. That's why we offer a 100% satisfaction guarantee. 
Why Do A Professional Energy Audit and Other Electrical Services Matter for Your Business?
When running a business, you need to be sure that electricity functions without a hitch. Trusting us to perform your electrical services means that you won't ever have to worry about electrical issues, the installation of electrical equipment, energy audits, etc. 
Let your business thrive by allowing us to manage your electrical issues!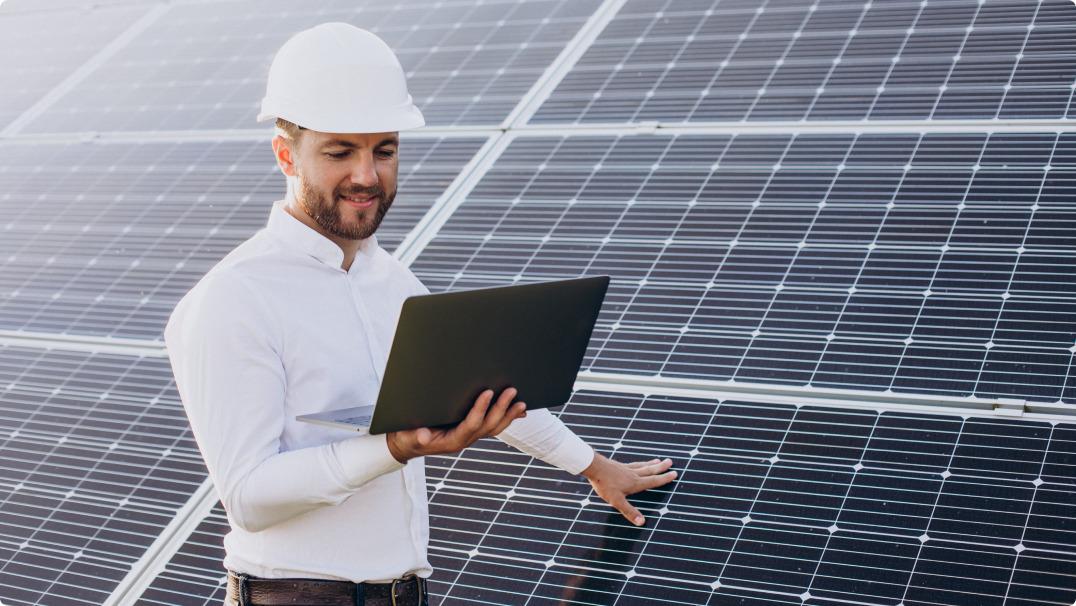 What is a Commercial Building Energy Audit?
A commercial energy audit is a series of steps that helps a business use energy in the most cost-effective way. Commercial energy audits give a clear idea of how, where, and when electricity is used in your building. A careful analysis of your energy consumption provides a list of possible modifications that, if implemented, will lead to energy savings for all the businesses in the Broward County and Boca Raton area of Palm Beach. 
When Premier Electrical Services performs commercial energy audits, we take into account individual operating conditions to come up with the best strategies designed for your business.   
According to the American Society of Heating, Refrigeration, and Air-Conditioning Engineers, Inc. (ASHRAE), there are 3 levels of energy audits:
Level 1: Walk-through Analysis
Gives a quantified assessment of possible changes that can be made quickly and will reduce energy costs. 
Level 2: Energy Survey and Engineering Analysis
Yields prioritized, quantified recommended changes that might need certain business decisions and budgeting. 
Level 3: Detailed Analysis of Capital-Intensive Modifications
Creates a detailed project with cost and savings calculations that will require capital investment decisions.


Our company can provide the level of detail to suit your needs. 
What Does a Commercial Energy Audit Include?
The entire audit process can be divided into 3 parts: pre-site work, on-site work, and post-site work.
Pre-Site Work: Analysis of Utility and Other Data From the Past
The building's blueprint, technical and electrical drawings, as well as electricity bills, are collected to create an individual profile of the building. 
On-Site Work: Examination of the Property
So, by the time we arrive at your property, we already have a clear understanding of it and are ready to dive into the details. 
Upon arrival, we: 
1. Inspect the system in place with our professional tools, including:
HVAC Systems

Building Envelope Upgrades

Backup Power System

Lighting

Process Systems

Steam Systems

Water Systems

Heat Recovery

Plug-in Loads

Renewable Energy Applications

Waste and Recycling

Electric Motors and Drives
2. Discuss questions raised during pre-site work.

3. Compare the building plan we have to the actual building.

4. Document existing conditions of the system to use in our reports.

5. Prepare recommended measurement and verification (M&V) methods required to determine the program's effectiveness and develop a feedback cycle for improvements.

6. Take measurements of light levels, temperature, humidity, and voltages.
Post-Site Work: Creating an Energy Audit Report and Identifying Cost-Saving Opportunities
At this point, all the data is sorted out, categorized, summarized, and put into a comprehensive report. Next, energy conservation opportunities (ECO) are identified and recommended mechanical, operational, structural improvements are listed.
You are then welcome to implement the recommendations and see your energy bills go down! 
Why Perform Energy Audits?
The most obvious advantage of a commercial energy audit is of course the money you save on electricity bills. However, the benefits of an audit are not limited to this one. 
Extend the Lifespan of Your Equipment 
An energy audit can help you discover the malfunctions of the equipment and quickly fix them avoiding a major breakdown. 
Reduce Your Carbon Footprint
Energy-efficient measures made possible by energy audits move us closer to a happy, carbon-free world. Also, stakeholders would rather invest in buildings that reduce carbon footprint and energy costs.
Better Compliance with Federal Regulations on Efficiency Standards
Energy audits make compliance with federal regulations on efficiency standards, renewable energy resources, carbon reduction commitments, and GHG emissions much easier, which can be rewarded with tax incentives and cash bonuses.
What's the Price of an Energy Audit?
We approach each client with a personal touch. This means that we can set the price for an energy audit only after carefully estimating and assessing your property.  
That is why all of our estimations and assessments are free of charge. 
Moreover, the cost of a commercial energy audit will vary depending on the following factors:
The type of business
The level of the audit
The size of the property
The extent of available documentation
Start saving your money today!